The ill health of the Irish housing market is persisting. Residential property prices are relentlessly spiking since the last years and 2017 does not bode well for buyers.
High property prices expected to continue climbing
Soaring prices in 2016 are expected to continue climbing this year and next year as well. In fact, starting from 2013, house prices were struck with inflation, setting an anxious climate not only in the real estate sector, but for homeowners and buyers as well who are caught in a vicious circle. As the latter are unable to afford buying, the number of total sales is decreasing but this situation has exacerbated the market, with property prices rocketing.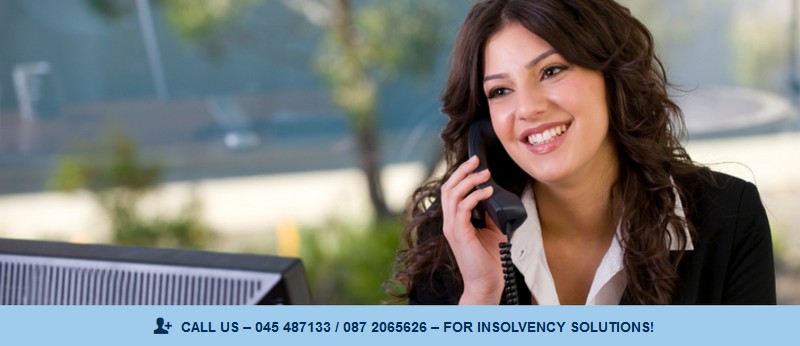 Compared to last year, prices of properties are expected to witness an 8 percent rise, especially as it is estimated that the economic growth will be at a very slow pace. House price inflation is predicted to fluctuate around 5% this year and in 2018 as well. The 2017 Budget comes with a series of policies, measures and incentives but experts consider them as short-term stimulus.
It is estimated that the new policies (effective as from 3 January 2017) aiming at giving a nudge to first-time buyers will set property prices whopping again. Despite this new policy, the Central Bank's loan-to-income requirements are still at 3.5 times the gross income of the buyer, thus restricting the latter's buying power to a certain extent. Another 2017 budgetary measure is the Home Renovation Incentive (HRI) offering a tax rebate of up to 4,000 Euros for owners wishing to renovate their properties but no incentive was given to developers of residential properties. According to statistics, just 1 percent of the housing stock is up for sale, which does not reflect a healthy economy at all. A lack of liquidity coupled with demographic changes require for at least 50,000 new properties yearly in Ireland.
However, the gloomy fact is that just 14,000 were constructed in 2016. The lack of supply, coupled with the fact that the cost of construction is high, undeniably implies that buyers will be forced to spend more to own a house. Construction costs are actually higher than those in high-income countries. A lack of competition and innovation in the sector may be the main reasons for this trend. On a parallel note there is a lobby to encourage owners of unused empty properties- probably by force by increasing tax- to put them to use. This could lead to the inclusion of some 40,000 houses in the market.
Mortgage regulations led to severe shortage of houses in 2016
The new set of regulations implemented in 2015 in regards to mortgages triggered the rapid shrinking of mortgaged properties by 2016. Once savings were spent, cash buyers were quickly wiped off the market. They were automatically followed by investors who were no longer interested  devoting themselves to this suddenly less appealing business. The inevitable happened, rental properties boomed and rent prices started shooting up. The rental sector was in fact being neglected, with authorities focusing more on issues pertaining to mortgages and construction of new houses. With massive numbers of students flocking to Dublin, the rent prices were already at breaking point.
In mid 2016, only 3,600 houses were available for rent across the country which reflects a 22% decrease for the same period in 2015. The figures are drastic when compared to 2009 when 23,400 houses were available for rent. One of the reasons is that tenants had to pay taxes even if they made losses with their rentals. As such, many simply decided to leave the market, causing the shrinking of the market. It became inevitable that the increase in rent prices would spread like wildfire in Dublin, and elsewhere in Ireland.
The number of homeless people in the country, especially in Dublin, spiked drastically. The time the latter spent in emergency accommodations was equally much longer than during the previous years. Others were simply not given any emergency accommodations by the authorities due to an extreme shortage. The number of adults and children without a home became a record in itself. Ironically, according to statistics, there were some 260,000 vacant houses across the country that were absolutely not being used at all.
The severe shortage of houses was finally regarded as serious by the Irish government in late 2016: a Cabinet-level Minister of Housing was created and new policies were set in the form of tax rebate to help first-time buyers. It was finally acknowledged that the housing crisis was no sudden happening; it had been building up since years. Immediate and effective strategies needed to be adopted to remedy the situation.  
Measures introduced to prevent a housing bubble in 2015
In the very first days of 2015, the demand in the real estate sector was still high with a solid economy. Nevertheless, the Central Bank became wary of another property bubble similar to that after 2007 where after extreme rises in prices, the market witnessed a drastic collapse.  The Central Bank thus implemented new measures in January 2015 which aimed at applying limits to mortgage lending.
The objective was to increase the resilience of banks as well as households and curb risks of banks' credits and spirals in house prices. As such, property prices were toned down and a housing bubble prevented. The Central Bank wanted to avoid a similar scenario as that after 2007 during the period known as the Celtic Tiger. The housing market suffered a heavy collapse after a price explosion. This crash was known as property bubble. It was thus crucial to avoid the blistered economy to undergo a second financial tragedy.
The property market registered investment sales of 3.7 billion Euros in 2015 which is much less than 2014. Dublin remained the much sought-after location for property investment with an increase in demand in commuter counties. Second-hand properties witnessed an increase in their value, with three-bedroom and two-bedroom houses being prized more than others.  On the other hand, only 75 social housing units were constructed in the whole year. This figure is the lowest since 1970.
With the new tightening of mortgage rules imposed by the Central Bank, rental prices of houses surged by 12 percent nationwide. Even small apartments followed the same hiking trend. This was a normal reaction as first-time buyers had to disburse twice the amount for deposit, that is, 20 percent compared to 10 percent, than they did before the new measure for a mortgage loan. Other buyers had to make a deposit of 20 percent of the price of the property.
Massive investments caused dramatic explosion of property prices in 2014
It is after the Irish housing boom (1997-2007) that a striking surge in prices started taking over the real estate sector. 2014 witnessed a dramatic explosion in house prices that rose by 16.3 percent compared to 2013 while the economy of the country expanded by 5.2 percent. It is considered to be the biggest increase registered in the Eurozone area for that time frame. The increase was more significant in Dublin which saw an increase of 24.2 percent compared to the same period in 2013. Apartments were the most affected. It is explained that this peak occurred because many buyers invested their hard-earned savings while investors felt attracted to the real estate sector. But this was not to last long.
Very soon, young families and couples who invested in small houses or apartments as a first step ended up being trapped in those housing units with children. They could no more afford to sell their houses or even rent them out. Relocating in larger homes with children became a fantasy. Rising rents and stagnant income made it harder for families. Most had to give the largest part of their income for rent. Keeping a roof over their head was the main concern, even for those with a good salary. Rental prices in Dublin shot up by 15 percent and by 5 percent elsewhere in the country in the absence of any regulations on behalf of landlords. In 2014, only 27,000 houses were available for rent.
Approximately 150,000 mortgages were in arrears.  Equally, a large number of properties were  repossessed. By the end of December 2014, some 3,000 people were living in emergency accommodations. Out of this figure, approximately 600 were children. The number of social housing was also very low, failing to genuinely help people amidst this housing crisis. Paradoxically, the Irish economy, on the other side, witnessed a surge of 7.7 percent within the year, one of the fastest growths in Europe. 
Related articles published in Mortgage loan :
Image : Shutterstock