The number of mortgage holders on the lookout for debt solutions is on the rise. The first quarter of 2017 witnessed 1,302 people applying for debt solutions at the Insolvency Service of Ireland, with a total debt amounting to € 610 million. This reflects an increase of 128% compared to the same period in 2016.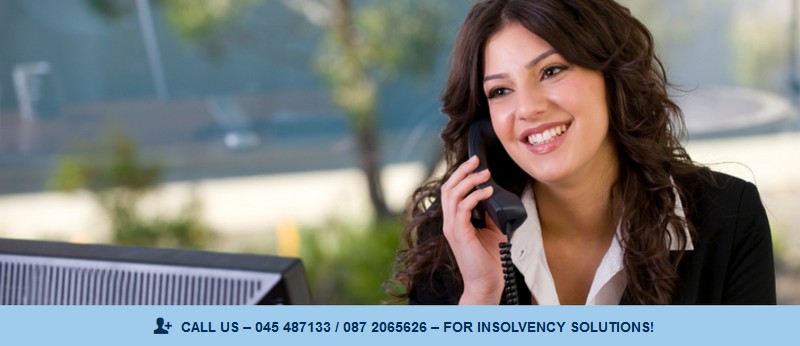 The introduction of Abhaile service is thought to be a key agent
It is thought that the introduction of Abhaile, a Free Mortgage Arrears Support that is 100% funded by the State, has urged a massive number of mortgage holders to reach out for debt solutions. Borrowers at risk of losing their homes may receive free expert supports if they fall under the scheme. The panel of experts consists of Personal Insolvency Practitioners, Solicitors, and Accountants.  Abhaile issues a voucher to the borrower, referring him to the most suitable expert. In case of an insolvency hearing, borrowers may recourse to the possibility of representation as well.
To qualify for the scheme, a borrower must be in mortgage arrears on his home, insolvent, at risk of losing his home under arrears, or 'reasonably accommodated'. The Abhaile scheme has been made possible through the Money Advice and Budgeting Service (MABS) which acts as a gateway.
Keeping people in their homes
The main goal of the Abhaile scheme is to find and propose the right solutions to borrowers to help them stay in their homes as far as possible. Lorcan O'Connor, director of the Insolvency Service of Ireland, highlights that this service has allowed 90% of applicants in mortgage arrears to stay in their homes after reaching agreements with their respective lenders.
About 40% of the mortgage holders were furthermore able to exit their debt solution within 12 months, thanks to the service. Since the launch of the scheme, over 6,000 vouchers were issued. It is also considered that one out of 10 debtors has a chance of reaching an insolvency arrangement through the system. Nonetheless, much work has to be done to help 25,000 borrowers whose mortgages are categorized in long-term arrears, pinpoints Lorcan O'Connor.
Mortgage rates are still seen as extortionate
Despite a drop in mortgage rates in the middle of 2017, it is considered that the current rates are still extortionate. In June, as the rates were lowered to 3.35%, they were almost twice as high as the average mortgage rate in the Eurozone, that is, 1.83%.
Competition is, however, heating up among banks. The latest attempt to attract mortgage customers is KBC's move to launch an innovative 10-year fixed mortgage offering. Based on this plan, the bank's customers will have a fixed interest rate of 2.95% over the 10-year span. This new offer should be available as from October.
The decision of KBC to propose a new mortgage plan was fuelled by AIB's decision to cut its standard variable mortgage rate by 0.25% for its customers. As such, a customer would save € 315 on a mortgage of € 200,000 over 25 years.
It is the 5th time in the past three years that AIB is cutting its rates. In June, the Irish government, owning 99.9% shares in AIB, sold off a large portion.
Mortgage arrears are in constant decline
According to statistical reports released by the Central Bank of Ireland on the 12th of September 2017, the number of mortgage accounts for main dwelling houses in arrears further declined in the 2nd quarter of 2017. This is the 16th consecutive quarter of decline. At end of June 2017, 73,706 accounts were in arrears, reflecting a decline of 3.6% compared to March 2017.
Regarding restructuring arrangements, a total of 23,623 Buy-to-Let (BTL) mortgage accounts were qualified as restructured by the end of June 2017. This figure represents a decrease of 833 accounts compared to the previous quarter. Out of the total restructured accounts, 79% were not in arrears while 87% were meeting the conditions of their present restructure arrangement.
Furthermore, 1,739 main dwelling houses were in the possession of lenders at the end of June 2017.
Mortgage approvals grew by 25%
According to latest data released by Banking Payments Federation Ireland (BPFI) on the 27th of September 2017, there was a 25% annual growth for mortgage approvals in August 2017 compared to the same period last year. As a matter of fact, mortgage approvals amounting to € 842M were registered in August 2017.
The average approval for first-time buyers was € 211,000, that is, 12.4% more than the previous year. This trend may have been influenced by the incomes of first-time buyers, which grew by 2.6% on average in this 12-month span, boosting loan-to-income ratios. The current house price inflation is running at 12% and it is expected that prices of houses are going to continue to stay on a constant rise.  
Related articles published in Mortgage loan :
Source : https://www.irishtimes.com/news/ireland/irish-news/numbers-with-debt-solutions-using-insolvency-service-rises-1.3096840
Image : Shutterstock