It is expected that by the end of 2017 the average price of houses will rise by 10pc and by 2018, it will jump by another 8pc. Although the demand for accommodation is being catered for, the rhythm at which these properties are being delivered to their homeowners is too slow, leaving many individuals and students in difficult situations.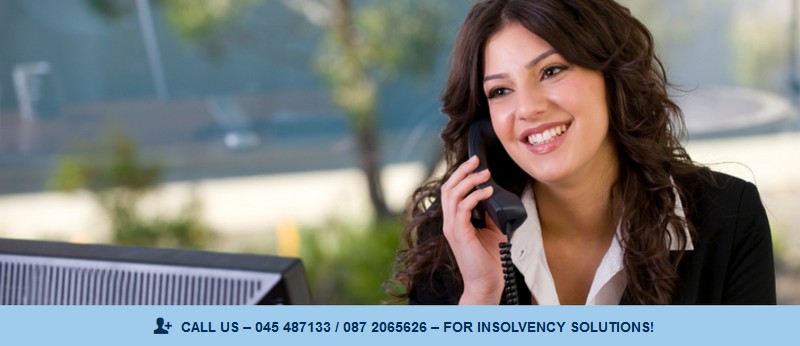 The Knock-On Effect of the Undersupply of Housing in Ireland
The inadequate number of houses being constructed in Ireland brings along a secondary and indirect impact on those desperately seeking for accommodation, which is a rise in rent cost. Across the nation, there are less than 3000 properties available to rent, making it difficult especially for students and individuals in general to find a decent accommodation. On August 1st, records show that there were only 1,121 properties available for rent in Dublin, which accounts for a drop of 20% of properties compared to those available on the same date in 2016. According to Mr. O'Leary's estimates, the average price for houses was around € 275,000 last year and by the end of this year, it is expected to hit up to € 300,000 and even go to € 320,000 the next year.
Advancing Towards Another Housing Boom?
The fear that the increasing housing prices might become a threat to the economy has led the European Commission to decide that they will closely examine the impact of property values on the economic stability of Ireland. They will also check the help-to-buy scheme (became operational in January) which offers a tax rebate of up to € 200,000 to those who buy a new home for the first time. The International Monetary Fund (IMF) is of opinion that this new scheme is further pumping up the demand for properties in the market.
"The sharp rise in prices and lending raises concerns that another bubble may be forming, and the authorities should stand ready to tighten prudential regulations if needed," says the OECD's report. The Fiscal Advisory Council has already highlighted and warned about the risks of having another housing boom, especially after the huge fall in unemployment in the recent years.
The Housing Crisis Is Worsening
One cannot ignore the fact that there is a need for the house construction projects to be quickly completed. However, it will take a long time, a number of years before the quantity of houses being built matches the demand, Goodbody Stockbrokers says in his new report on Ireland's economy.
O'Leary's report states that although 15,000 units were finished last year, based on stamp duty returns only 4,000 were transacted. He explains that the "finishing out of ghost estates and large numbers of self-builds, which are generally not available for sale […] [which means] that there has been double-counting". He further adds that while the supply of properties still remains low, the demand is "running ahead of expectations". There is an increase in the number of people who have been approved for a mortgage compared to the low number of properties available, making the prices of rent to soar further.
Mortgage Providers Are Reducing Fixed Rates
Recently, two of the largest mortgage providers in the market have decreased their fixed rate. It is expected that others will follow the same steps to heat up the competition and provide more attractive rates. Compared to the European average rates, the mortgage interest rate in Ireland is really high and reducing the fixed rate would make properties to be more affordable for buyers.
As per the Goodbody's report, the future of the housing crisis remains bleak. The report states that: "Mortgage approvals, even excluding cash purchases, are in excess of the amount of new supply expected to come to the market, thus house price inflation is expected to remain strong over the forecast period". In fact, € 13.5 bn is expected for the new mortgage lending over the next few years in the medium-term.
Homebuilders Are Becoming More Flexible 
The housing crisis is becoming worse every day, such that to have part of the problem resolved by September would require a big and collective action from the main stakeholders and the government. Mr. O'Leary further suggests that the number of house construction in progress would be speeded up "if higher densities were allowed for apartment blocks, and there was a relaxation of planning rules for apartments around issues such as car parking spaces and rules on the lift shafts per unit".
At the same time, purchasers are becoming not only price-conscious but more knowledgeable and informed about the type of property that would be most suited to their needs. Each one of them now have their own individual set of requirements and preferences. They are now paying attention to other aspects of the property like air ventilation, insulation, energy efficiency, lifestyle and community facilities in close proximity to their house, among other criteria. The purchasers' expectations are rising along with the increase in demand for more houses, making it even more challenging for homebuilders to attend to their needs. Homebuilders are bound to be more flexible in their constructions, customer and after-sales services.
Renting Students' Accommodation
The situation has become so critical that this year, several students who are embarking on a new journey to college and university will be "seeking accommodation in one of the worst pressure points of the current market". Nowadays, rents are 13% costlier than they used to be during the peak time in 2008. For students renting properties, there is an increase of 18% in the cost of rent compared to its previous peak season. Students coming from a low-income background are high in numbers and the majority of them are able to afford to let a property for only up to 8-9 months instead of the standard 12 months. Their lack of stable earnings and references make it even more difficult for them because in the private sector, it is highly unlikely that they'll get a lease.
Even though many educational institutions offer campus accommodation facilities for newcomers, it is still inadequate to house all students enrolled.
The Least Expensive Places To Rent In Ireland
Although the housing crisis in Ireland doesn't seem to reach its end, research shows that there are still places which are less expensive when it comes to renting a proper accommodation. These areas include the counties of Ross-common, Donegal, Longford and Leitrim where one could get a place to rent between the range of € 525 – € 607. On the other hand, houses in the North, Central, South City and South County of Dublin are expensive and renting prices range between € 1593 – € 1902.
Related articles published in Mortgage loan :
Source : http://www.independent.ie/business/personal-finance/property-mortgages/property-prices-forecast-to-rise-10pc-this-year-and-8pc-in-2018-35727950.html
Image: Shutterstock