When the European economy crashed a few years ago, many Irish citizens moved abroad as a temporary solution.People were being laid off from their jobs and the adventurous move seemed to be the best financial option at the time for many. However, since the situation in Ireland has now become more welcoming, buying a house in Ireland and moving back is now a priority. But the situation might be a little harder than expected, given that obtaining a mortgage as a returning emigrant has proven to be particularly complicated.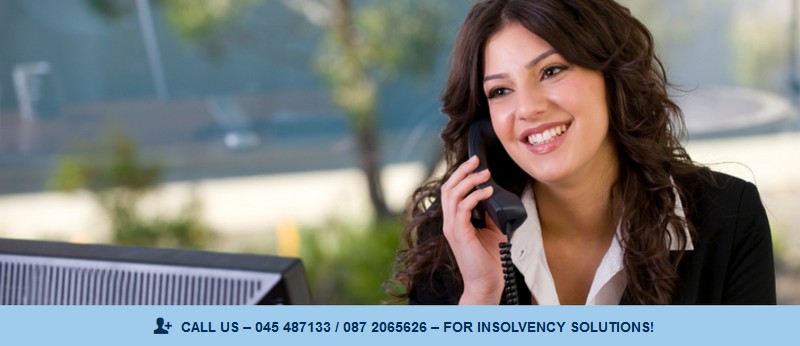 One can be eligible for a mortgage  after meeting a strict set of criteria 
As a rule of thumb, banks are normally more strict in terms of criteria when it comes to lending to those living outside of the country. Because of the new EU rule introduced last year, lenders are now required by the law to monitor exchange rate fluctuations on foreign currency mortgages. Basically, this implies that most banks will not consider lending to applicants who do not earn in Euro.
However, there is hope, as some banks indeed strive to bring options to non-residents. While institutions like permanent TSB will only lend to Euro earners, and that KBC does not consider applications from abroad, Ulster Bank and AIB are more lenient. The former considers each application "on a case by case basis" and the latter considers applications from "nonresidents living anywhere in the world subject to normal lending criteria."
Deposit
A huge hurdle for nonresidents seeking a mortgage would be the deposit prerequisite. Applicants from outside Ireland are treated as investors, which means that the deposit required from them exceeds that currently being required from Irish residents by a considerable amount. Permanent TSB and AIB ask for a down payment of about 30 percent, or a Loan To Value of 70 percent of the price of the property. The Bank of Ireland, on its side, stated it may apply a lower Loan To Value rate depending on the case.
A Loan To Value of 70 percent implies that someone planning on buying a house worth around €300,000 will need to save for a deposit of 30 percent – a sum amounting to almost €100,000! Just a few years back, Irish financial institutions would go around providing LTV rates of 40 percent to nonresidents, but it seems that the hard times of the past have indefinitely altered the situation.
In comparison, first-time buyers who happen to be residents of Ireland only have to make provision for a deposit of 10 percent of their future property's price tag. So, for a house of €300,000, an Irish resident only has to show up with €30,000, while his abroad-living counterpart has to find €60,000 more to be considered by almost any bank. 
Nationality
Banks in France and Spain would usually be welcoming to Irish investors willing to purchase properties in the aforementioned countries. But the tables have turned for individuals and investors alike. While cross-border lending might have taken off before the crash, it is undeniable that the times have changed. Irish banks normally loathe lending to a nonresident demographic. If the said financial institutions ever do consider an application from overseas, the applicant will have to provide proof of a strong connection with Ireland.
Permanent TSB only offers loans to British and Irish citizens who reside in a Eurozone country. However, other banks are less restrictive. Bank of Ireland, for instance, stated that "all nonresident mortgage applications are considered regardless of nationality and each one is assessed on a case-by-case basis."
Income
Applying for a mortgage as an Irish resident already requires an income multiple of 3 1/2, under the Central Bank's lending rules. If you are an overseas resident and that you cannot provide proof that you have indeed secured a strong income, most banks won't even look at you.
Permanent TSB asks for a minimum of €75,000 for single and joint applications. Bank of Ireland also requires an income of at least €75,000 from a single applicant but raises the bar to €125,000 for joint applications. Finally, AIB requires no minimum income, but remains firm on the statement that its applications are "based on the bank's affordability model and Central Bank guidelines."
Mortgage payment
Non-residents are normally treated as investors, whether the property that they intend to buy is going to be rented or left vacant. Ulster Bank charges a rate of 4.95, which would mean that on a €160,000 mortgage extending over 30 years, one would pay €854 a month if they apply from overseas. For residents, the lowest rates on the market drop down to 2.9 percent, saving them a whopping €200 every month. However, some banks, like AIB, say that they can consider reverting to standard rates once the applicant comes to live in the property.
Broker
Brokers can be very helpful in finding deals for applicants who are not very familiar with the Irish banks after an extended stay abroad. Going through the third party might also save one a considerable amount of time and paperwork in the process of researching and applying for the right mortgage solution. However, not all banks are available on the broker market. For instance, Bank of Ireland – with its very attractive options – is not accessible through brokering.
Moving back home
If everything else fails, one can also move back home and find a job that can sustain his or her application for a mortgage at local rates. However, the latter will have to wait until the end of a probation period of one year, after which banks will finally be allowed to consider his or her application. Another application prerequisite that would pile onto all of the others, in that case, would be that the applicant's employer certifies that the application is made on the basis of a permanent employment.
Related articles published in Mortgage loan :
Image: Shutterstock